Our Luxury suite leaves nothing to be desired. The suite is includes a comfortable living room with sitting area, luggage rack, desk, closet, a minibar (consumption against payment), flatscreen TV, free WiFi and a direct dial telephone. Aditionally, you can take a relaxing bath in the whirlpool in the bedroom next to the living room. From the bed you will have a direct view towards the retractable television. Separated from the bedroom there is a small bathroom with rain shower, toilet and hair dryer.
Our Housekeeping team cleans the rooms on a daily basis.
Please note: for a stay in a suite/an apartment we ask for a deposit of € 150.00. This amount will be refunded upon check-out if the suite/apartment has been left in a satisfactory condition.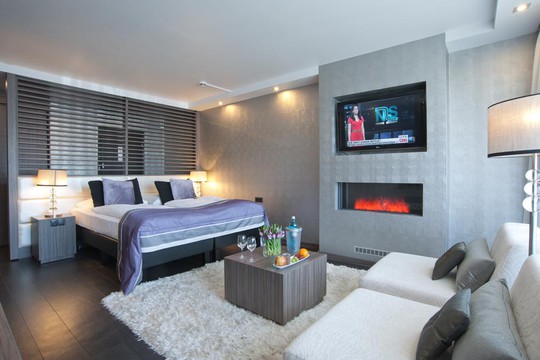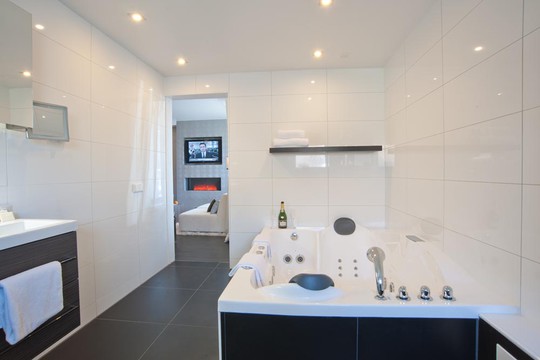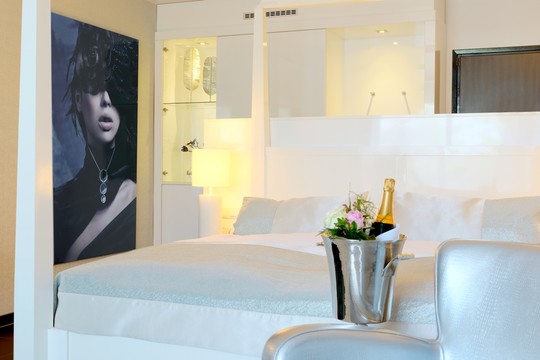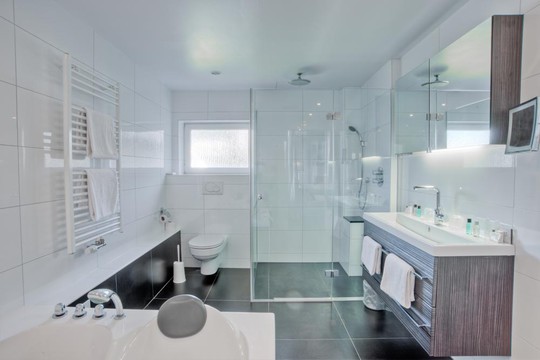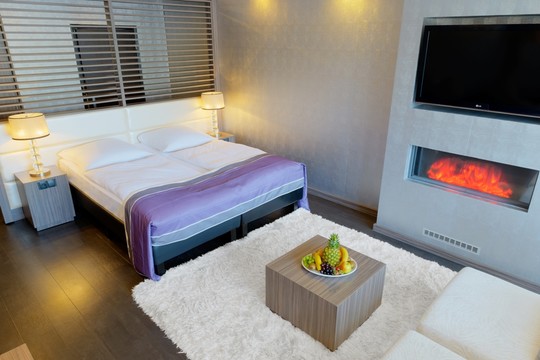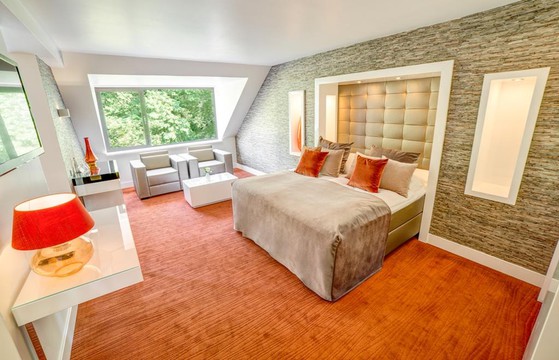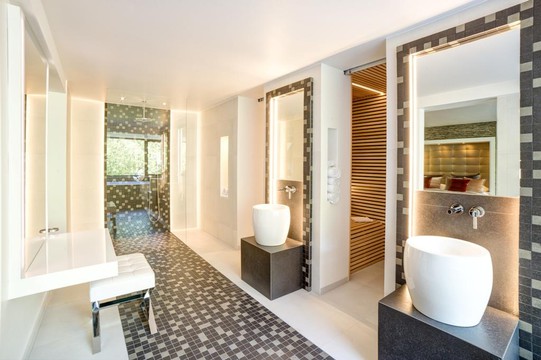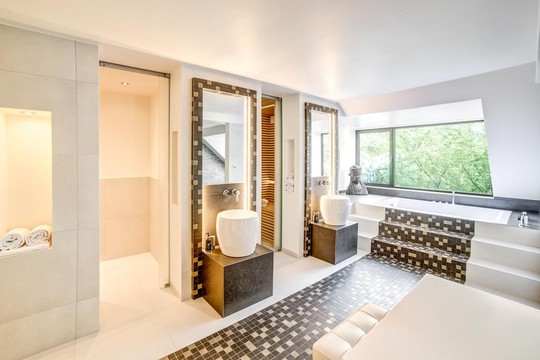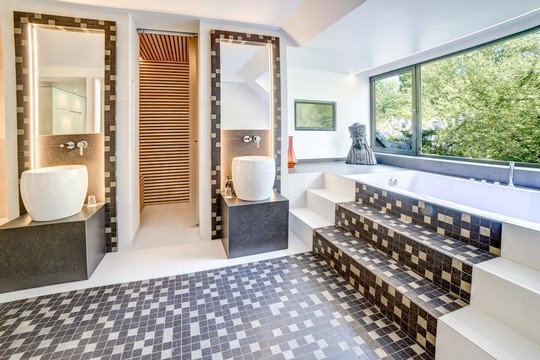 Our royal suite convinces with its warm, luxurious charm and the stunning ambience. The royal suite is equipped with: a whirlpool, sauna, rain shower, a king size twin bed, comfortable sitting area, 2 flatscreen …